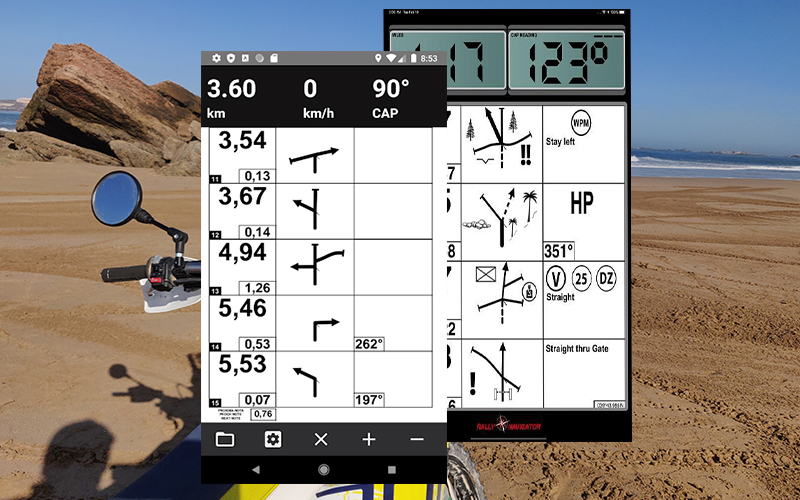 APP
o2Rc – App for ELECTRONIC ROADBOOK and MOVIL DEVICES
There are a few applications for Android and IOS that can be used.
For android one of the most complete is
PISTE ROADBOOK READER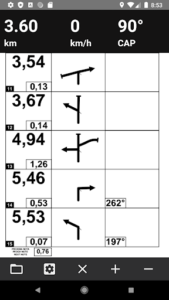 It is free and can be easily found on Google's PLAYSTORE.
It allows to display tripmaster, odocap, speed and bullets; it also allows to put the mobile phone in LANDSCAPE position (horizontal) or in vertical position.
It also has the advantage of being able to choose the setting of the buttons on the O2RC control, choosing what each button should do.
Another very important advantage is that, as it is BLACK/WHITE, it allows good visibility even in strong light conditions.