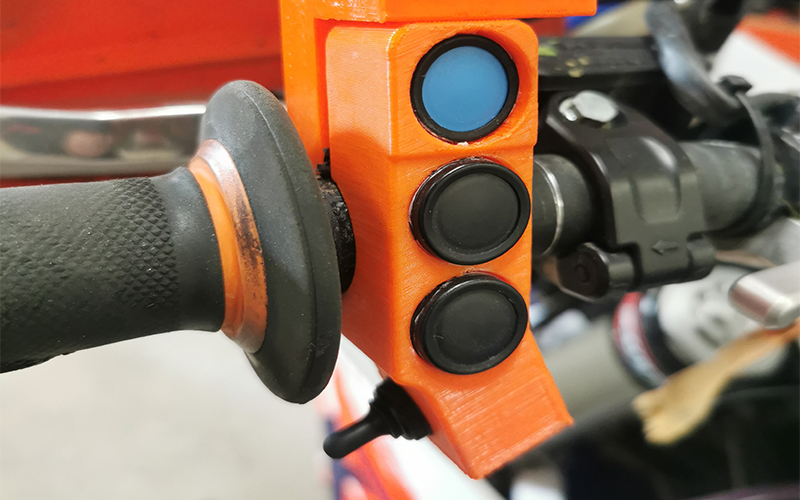 FUNCTIONING
o2Rc – electronic roadbook
The electronic roadbook it's the FUTURE!
There are many advantages:
you don't need to spend thousands of euros to buy professional equipment, we all have a mobile phone or a tablet
the Rough mobile's market is wide and there are many options at a very cheap price
you don't need to print a paper roll or paste paper sheets, the system reads the same roll in PDF format
the same mobile device can also be used as a GPS or Navigator
it is much easier to share road books, because as it is electronic, it can be sent as any track
o2RC itself is a very accessible product and can also be used with some gps apps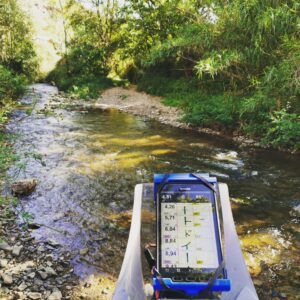 The same mobile phone (or tablet), using its own GPS, calculates the route taken and displays it on the tripmaster of the application being used.
In the same way, using the digital compass, you can also set the Course (CAP).
There is no need, then, for another tripmaster or Cap repeater, just a mobile phone holder and the O2RC handlebar control.
The control, via BLUETOOTH, allows to manage the application of the digital roadbook, simply by using the LEFT hand, without releasing it from the handlebar (exactly like a conventional device).